LASER SHAFT ALIGNMENT TOOLS
VIBRO-LASER is universal tool for alignment of a wide range of rotating machinery shafts. Using a laser alignment system helps to improve performance and has an overall positive impact on the results of your organization.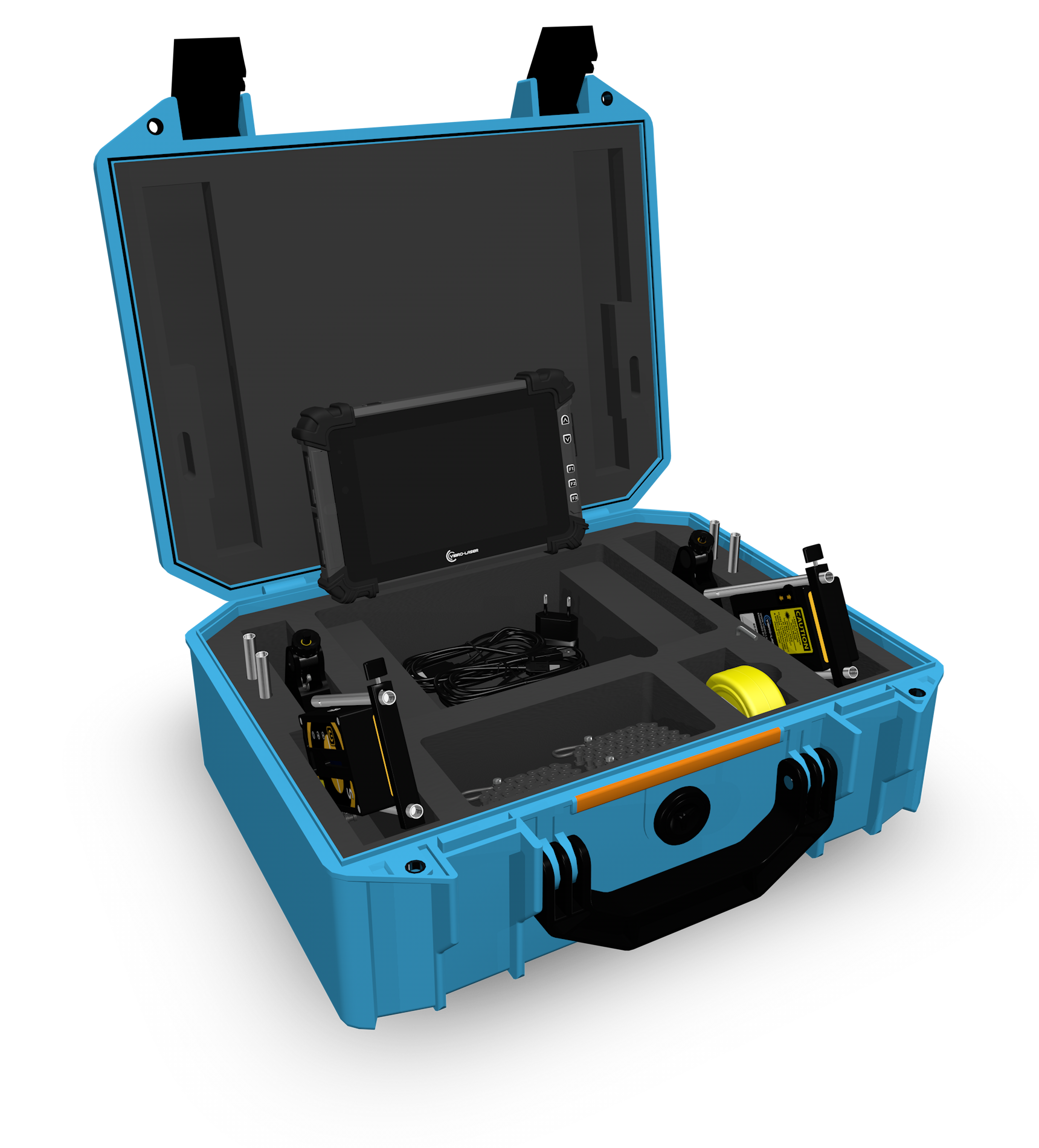 Shaft Alignment Base System
VIBRO-LASER Base Model is universal tool for alignment of a wide range of rotating equipment. Base model meets the highest quality precision and balance the best price and feature set on the market. Base model includes Clock alignment method which requires the measurements taken at any three of four preset clock positions. SmartAngle™ Take measurements at any three positions in any direction at least by 20 degrees and register the results. Step by step, intuitive interface with 3D animation simplifies the operator's work and reduces time spent on alignment. VIBRO-LASER is available on Microsoft Windows®, Android® and iOS® for iPad®. Select your tablet option from those we offer, or bring your own device that meets or exceeds our minimum requirements.
Shaft Alignment Plus System
VIBRO-LASER Plus Model is recommended for the alignment of shafts with different types of couplings. User is able to select coupling type. This option allows you to specify the coupling type used for shaft connection – i.e., short flex or spacer shaft. Plus Model is included bolt or base bound function. Get any pair of feet locked on the machine. Measuring heads can be mounted on large diameter shafts with the magnetic base brackets included in the kit. It is more convenient than multiple extension chains. Imagine doing the same work you do now, but doing it better. The Algiz RT8 is a unique 8-inch Android tablet computer built specifically to increase fieldwork efficiency. The Algiz RT8 is tough enough to withstand repeated drops, extreme temperatures, altitudes, humidity, water and dust exposure. Plus, you'll be able to work a full day thanks to long battery life and field-swappable spares.
Shaft Alignment Pro System
VIBRO-LASER Pro System combines all of the common features with bolt or base bound, select coupling type option and adds advanced features found in the most capable shaft alignment systems such as machine train - enable this option and align shafts of up to five machines that are connected together. Live move mode allows live alignment in any angle position of the measuring units. Multipoint method SMARTPOINTS™ allows you to record an unlimited number of points at any sector of the shaft circumference. SMARTPOINTS™ mode meets alignment machines with sleeve bearings or uncoupled machines. With hundreds of points registered SMARTSPIN™ provides the greatest possible repeatability of measurements. The measured values are automatically recorded during shaft rotation. It is perfect for turbine generator alignment.
Let's build something awesome together!